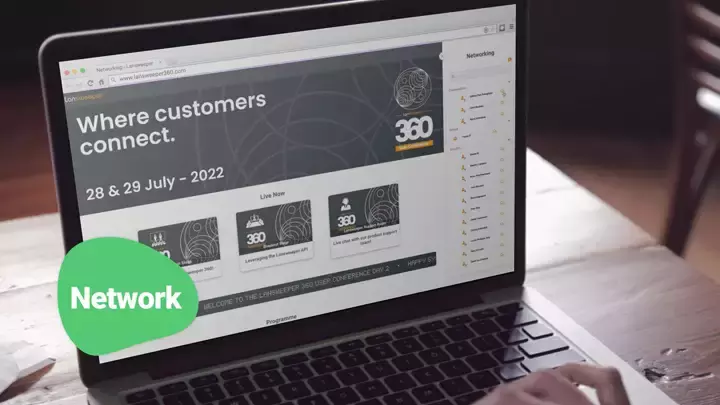 Professional speed dates
It's the Tinder for business! Based on the details you've chosen to share, our Roll the Dice feature scours the visitors who're currently online and suggests potential connections for you based on common interests. Once you've been matched, you can reach out and invite them for an informal, introductory chat. You've noticed that your colleagues or other interesting persons have joined the event? Why not invite them to join your group chat? Or want to level it up a notch and go for face-to-face interactions? Add that personal touch with an individual or group video call.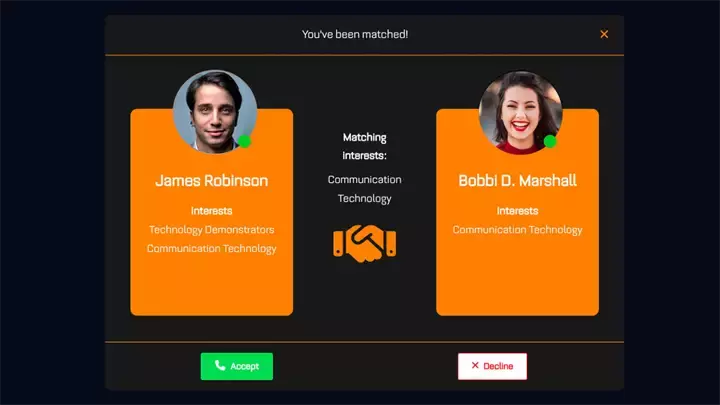 Live chat: Live chat is a well-known but powerful interactive feature as it lowers the threshold for initial contact, allowing people to get to know one other before deciding to schedule a meeting or a video call. In addition to individual or group chat. There's even the option of adding in a dedicated chat page.
Video calls: Missing that face-to-face interaction? A video call goes a long way in recreating the in-person experience. Easily organise a 1 to 1 or group video call.
Professional match-making with speed dates: Here's a feature you won't benefit from in the offline world. The Roll the Dice feature does all the groundwork for you! It matches the personal and professional details you've shared to find contacts that could potentially be interesting business connections. All you need to do is review the matches and reach out!