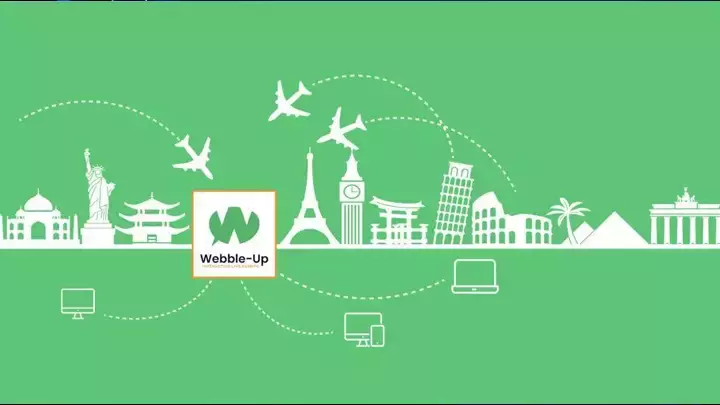 We have 3 standard packages where you can choose from.
Within each package there is a 1 hour call included with one of our technicians. 
They will guide you through the admin panel and will answer all your questions to the best of their knowledge.
If you have any more questions afterwards or you want help setting up your event? We can assist you with all of this and much more! 
Just send us a quick message and we will find the right solution to make your event pop out!
Lite


€ 675

Medium


€ 1325

Pro


€ 3225

Custom
One pager

You can create a one page event, but does not let this stop you. You can implement different sections like: a timetable, a video player, an FAQ section, ...

On request
Video Embed

You can embed a video from any popular video streaming service like Youtube, Vimeo, ...

On request
Chat

Create a public chat for everyone in your event to discuss some important topics. Optionally this chat can be moderated by a moderator.

On request
Q&A

Give your viewers the opportunity to ask questions during the event. You can answer them right away as moderator via chat or it's possible to pass the questions along to your host of the show through the presenter panel.

On request
Poll

They provide a means for organizers to gauge the audience's interests, gather insights, and make data-driven decisions during the event

On request
FAQ

Provide concise answers to commonly asked questions, serving as a convenient resource for participants to find information about event logistics, policies, and other important details.

On request
Files

Create a section within your event where you can put downloadable files. Use this for presentations, handouts, ...

On request
Timetable

Create a timetable to inform your viewers for the upcoming sections. Choose from one of our designs.

On request
Custom registration

Create your own registration form with custom fields. Have the viewers comply with your own privacy policy.

On request
Different security levels

Do you want an open event, have it secured by a password, have unique codes for each viewer? All is possible within Webble-Up. You can even choose to only allow people with a specific company mail address.

On request
Multilingual

Do you want to host your event in 2 or more languages? Don't worry, you can easily choose from the following languages: english, dutch, french, german. Do you want an extra language? Just give us a heads up and together we can make this happen. All language strings can be altered so it suits the tone of your event.

On request
Lifespan of your event

How long will your event will be accessible after live?

1 week
3 weeks
6 weeks
On request
Speaker pages

Create dedicated speaker pages where you can put a bio of your speaker. You can link the speakers directly to your timetable and put a personal timetable per speaker on their page.

On request
Exhibitions

Create an exhibition page for your sponsor, product, ... Put some downloadables, a video, an image gallery on the exhibition page to make your sponsor/product stand out.

On request
Rooms

Do you have multiple speakers at the same time, but on different stages? No worries, create a room per stage combine this with the sessions option.

On request
Sessions

With sessions you can have a different page per session with it's own interactive options only visible for that section (if needed). This will also be the dedicated vod page for that specific session afterwards.

On request
Networking

Have the possibility to network with everyone inside the event (after consent). You can implement this in a sidebar across the entire event or implement this on a separate page.

On request
Matchmaking

As an add-on for the networking section, you can have a matchmaking option. You can choose to match people ad random or have some interest fields filled in and match them based on their common interest.

On request
Break-out rooms

Each individual session acts as an event on its own! Take on a different topic in every session and personalise the break-out room accordingly. There's no limit on the number of break-out rooms, so you can organise as many sessions as you like! Among the many interactive possibilities, your viewers can ask questions through chat, share screens or perform a video call.

On request
Amount of registrations per event

The number of registrations included in your package. Do not worry, more are allowed. but they will be invoiced afterwards.

150
250
500
On request
Amount of viewers per event

The number of viewers included in your package. Do not worry, more are allowed. but they will be invoiced afterwards. Why is there a difference between registrations & viewers? It's possible that not all of your registrations show up, so if you exceed your registrations amount, you do not have to pay extra when they do not show up.

150
250
500
On request
Moderator panel

Create a moderator panel for the person who is moderating the chat, q&a, poll, ... You can invite an extra person who can only see the moderator panel. The moderator has the possibility to push questions and messages to the presenter.

On request
Presenter panel

Create a presenter panel for your host. You can invite an extra person who can only see the presenter panel. The presenter panel can be shown on a tablet and will see incoming questions and messages from the moderator.

On request
Analytics export

Have a full analytics report after your event in a matter of minutes. This will include sessions, pages, ... if included in your package.

On request
Live analytics

See how many people are online and how many interactivity is going on.

On request
Mails

You can have a registration mail, a reminder at a certain time, or a thank you mail after the event. All mails can be fully customized and can be scheduled.

(2)
(5)
on request
Live technical support for your visitors

We provide you with the best solution possible. If your visitors are still in need of some extra help or there's a technical glitch, we have a support team available throughout the entire event to help resolve any issues your visitors may have!

On request
Low latency feed

We will provide you with a dedicated low latency stream. You can retreive the rtmp link from your admin panel.

(2 hours)
(4 hours)
On request
Payment service

Need to integrate a payment module for the ticketing of your event? We'll install a payment channel that'll seamlessly process all transactions in an intuitive and transparent way. Regardless of whether you're hosting an online, physical or hybrid event.

On request

Contact us!
Contact us!
Contact us!
Contact us!
Don't find what you are looking for or you want a custom package?
Don't hesitate to contact us!