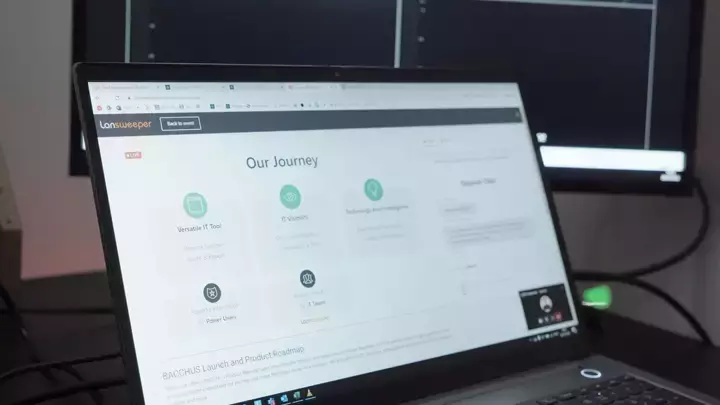 Solutions
Exhibitions & trade shows
Why Webble-Up?
Our elaborate virtual event platform (with live support team!) turns organising an online exhibition into a breeze! Picking the right technology is of the essence to ensure you deliver a glitch-free & immersive user experience to any number of visitors from all around the globe. We customise the platform in line with your brand and your wishes to create a dynamic virtual environment that's easy for your visitors to navigate. Benefit from our interactive features to boost user engagement, use our meeting & networking tools to connect with your visitors, and collect valuable data. It's a great one-time investment for an exhibition that's kept active for as long as you like.
An interactive & visually striking virtual environment
Our customisation options are endless and go far beyond branding! The Webble-Up platform enables organisations to create visually striking virtual booths with organisational information, social media links or a gallery. Visitors are sure to enjoy the experience as there are plenty of interactive features to keep them hooked. From live polls and surveys to Q&As and contests.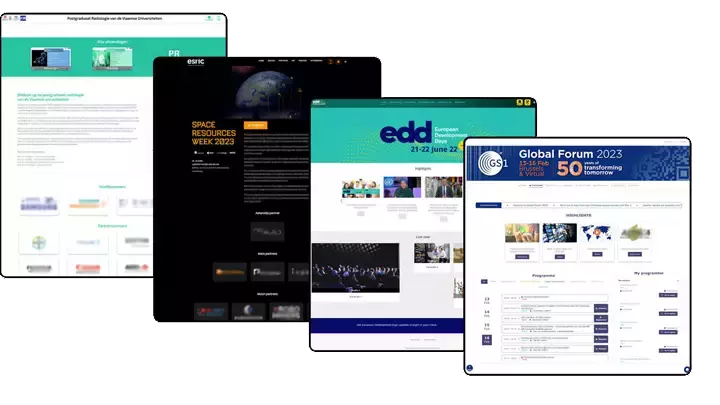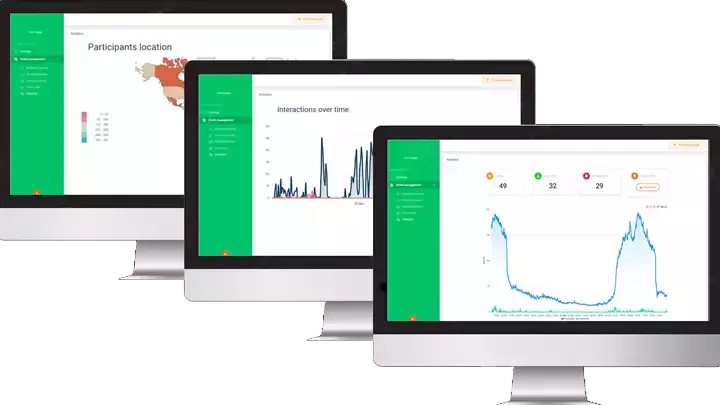 Valuable data tracking
Measure the success of your online event using digital footprinting. A virtual platform allows you to track your visitors' every move, unlike a physical event where you'll only know how many people attended. Find out how they navigated throughout the platform, which booths they interacted with, what they liked, shared or downloaded, etc. Data tracking shows you where you achieved maximum engagement and where there's room for improvement. Benefit from these extensive analytics to host successful events!
Live interactions
A big plus of an online exhibition is that organisations have a much larger reach and their booth representatives can interact with attendees in real time. Live chat is an effective way to share information or resolve visitor queries. Trade shows or exhibitions typically also bring together many organisations or companies. Our platform allows them to make meaningful connections thanks to our wide range of networking tools.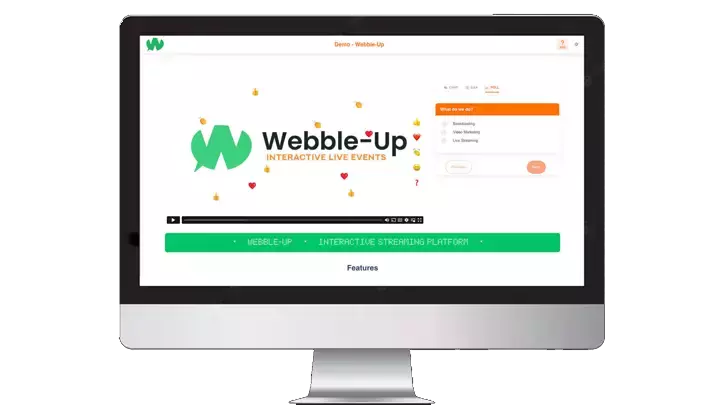 What can you do on Webble-Up?
Break-out rooms

Networking Tools

Live engagement
Break-out rooms
discover more
Want to create a cosy environment to enhance engagement? Break-out rooms are an easy & simple way to introduce some interactivity and foster a meaningful relationship with your attendees! They split up your event into smaller sessions, creating a more personal feel and introducing an element of privacy so your viewers are more inclined to interact and participate.
Networking Tools
discover more
Networking doesn't just happen during the breaks or at the bar! Agreed, there's nothing quite as powerful as face-to-face interactions. But the number of people you can physically talk to at an event is limited! With our networking tools, we're recreating the offline experience and unlocking a whole host of virtual networking opportunities.
Live engagement
discover more
Did you know your viewers can now react to a live stream with emoji's? It's a simple but effective way to up the fun factor! This is just one of our many interactive features we include to enhance the experience and boost user engagement. Of course there's also the possibility for direct interaction through live chat, polls and Q&A's. The interactive bits of your event can also be used on a second screen, their mobile devices.
Webble-Up hosted these companies